Design Scratching Sofa - Molecular Fauteuil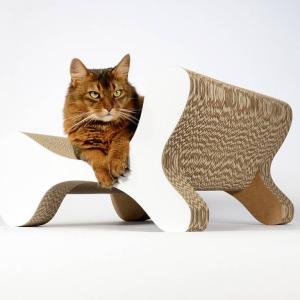 Molecular Fauteuil, design scratching sofa. All cats love cardboard and happily use it to sharpen their nails.
These scratching objects in stylish and modern designs are completely made of strong cardboard.

The cardboard panels are vertically pressed together, so very reliable! 
Ideal for long-scratching fun. 
Color: White
made from:
Made in Germany 
dimensions:
49 cm W x 31 cm H x 53cm D